Manufacturing & QC
Manufacturing & QC
Amicogen with Good quality management systems and GMP manufacturing facilities
delivers high purity and high-quality products to customers around the world.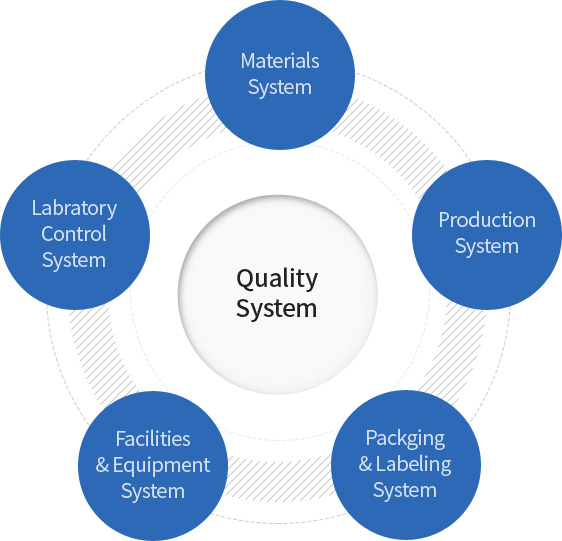 Amicogen has a comprehensive GMP quality systems to seek quality and service that meets customer's needs and trust.
We carry out one-stop quality test of all production processes, including the raw materials, the manufacturing process,
the shipping of the final product and the test of stability.
We ensure quality by regularly checking the stored items after delivery.
The researchers in the quality assurance management team provide the best expertise based
on the rich experience of GMP experiments and the latest equipment with proven results.

Amicogen is operating the quality assurance management team in separation
from the production organization for the global quality management system.
The quality Assurance management team maintains, manages and improves the quality management systems
so that all GMP processes meet KFDA's guidelines and requirements.

The quality Assurance management team operates the training program to have sufficient qualifications
to complete GMP process-related tasks.
Throughout the production process, we produce high quality products that everyone can trust
by complete compliance with GMP.

Amicogen's Quality Assurance management team monitors the suitability of raw materials, semi-finished products,
finished products, packaging materials and display materials and oversees the maintenance of key equipment and devices.
We carry out our own autonomous and regular inspection for effective quality system operation.

We produce, approve and store GMP documents through the document management system.
We also review and approve SOPs and manufacturing record as well as the review and approval of deviations in products and facilities.
Laboratory Information Management System
(Laboratory Information Management System)
Amicogen quality management laboratory uses a scientific automated system
called the integrated LIMS system in order not to allow a single mistake.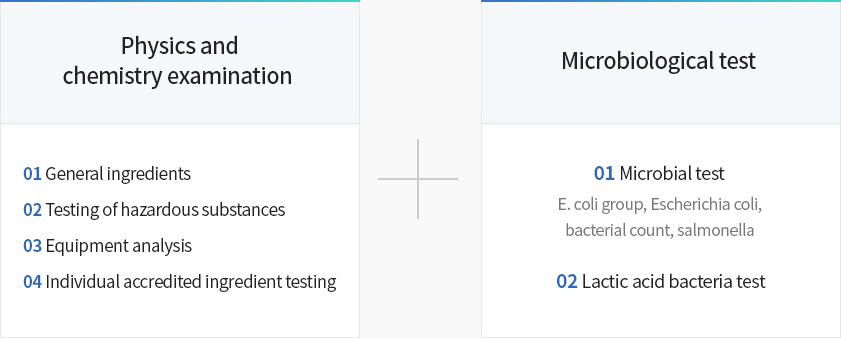 QC team facility status