Based on proprietary technology of evolution of genes,
we lead the research of specialized enzymes in different fields.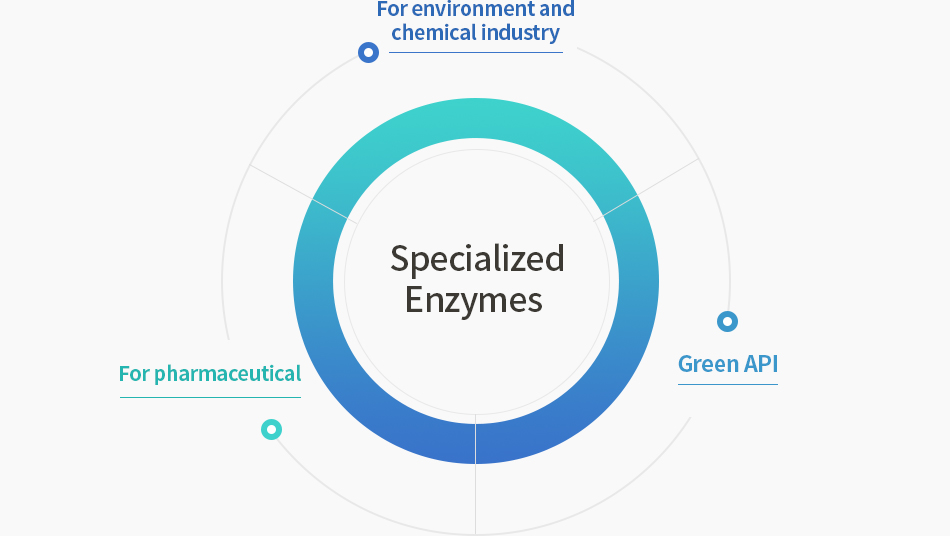 Since its inception on May 29, 2000, Amicogen Biotech R&D Center is dedicated to develop various special enzyme for pharmaceutical and commercialization including CX necessary for the production of Cepha antibiotics material. The CX enzyme replaced the chemical synthesis process method 7-ACA with the first step enzymatic process method that resulted in technological innovation in terms of energy savings, high yield, and reduced manufacturing costs.

As there are increasing needs for alternative energy due to the depletion of oil, researches and commercialization of biodiesel are carried out in the industries. Amicogen promotes to develop enzyme process that can produce environmentally-friendly biodiesel. Amicogen Biotech R&D Center conducts research in the field of commercialization, such as optimization of fermentation conditions, production and safety experiments. In addition to the technical verification in the market, we strive to commercialize them as soon as possible.
Based on accurate scientific knowledge and indicators,
we develop new enzyme-based bio materials, fermented, natural materials and so on.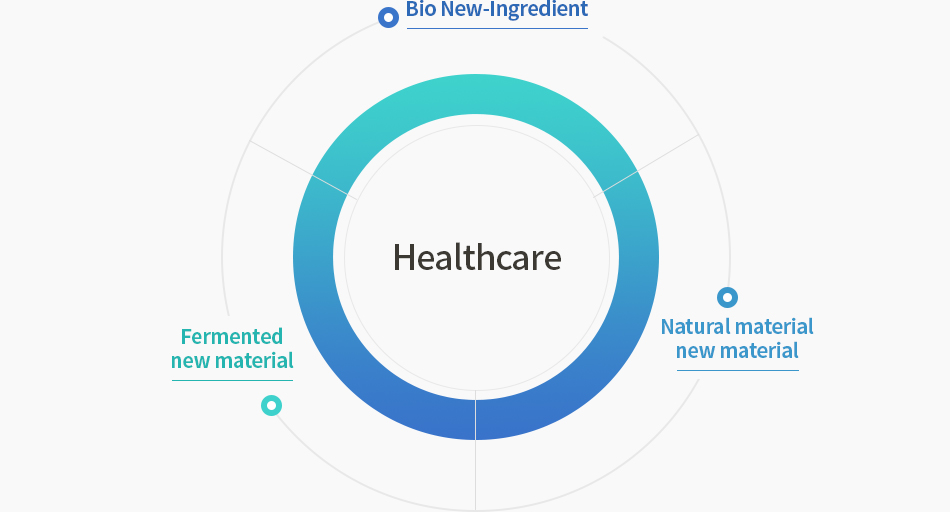 Amicogen develops new materials in the healthcare industry with a competitive edge differentiated by quality, functionality and manufacturing price using our unique enzyme technology, and produces products in excellent manufacturing and management facilities that meet the national standards and criteria.

We focus on the development of chitinase and improve the productivity of the enzyme by about 2000 times in improving the mutant strain and with the commercialization of "natural N-acetylglucosamine (NAG)" which we export it to Japan and the US as well as domestic sales. Using the differentiated enzyme technology, we produce and sell D-chiro-inositol / Pinitol, materials for the prevention and amelioration of natural hypoglycemic/metabolic diseases and collagen peptide / collagen tripeptide, which is a cosmetic material (easily absorbable Nano-collagen and collagen- tripeptide with superior functionality), chitosan, which helps diet by adsorption of body fat, KeyClean, which is a natural preservative, diffuser lactic acid bacteria (BP2) with excellent reliability and chitosan oligosaccharide as an alternative to antibiotics from feed .

Amicogen's Healthcare Research Center secures various basic research results of our materials through open innovation (joint research and development) with government-funded research institutes, university research institutes, and bio venture companies, and has scientific clinical trials results based on safety and human efficacy evaluation. We have been promoting our R&D competitiveness for the approval of certified functional ingredients.

We promote the branded business (K-nutra, KeyClean) and the ODM/ OEM business that manufactures functional health products and food by using Amicogen's new materials and selling directly to consumers. We plan to expand the development of consumer products (B2C products) by integrating enzyme technology into the development of various new high added value materials.
We research an innovative bio-platform such as the development
of metabolite mass production technology by controlling microbial metabolism.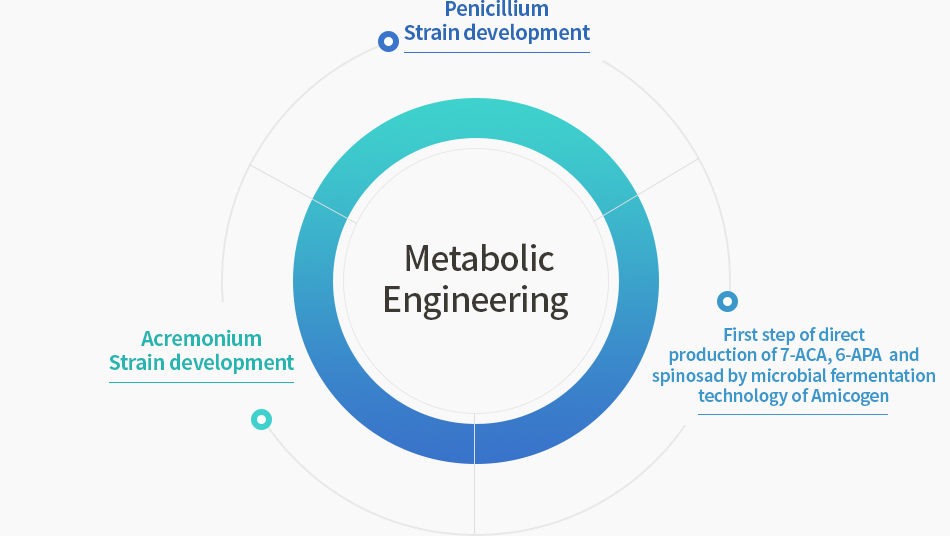 In the early 2000s, Amicogen developed an enzymatic process to produce and purify 7-ACA (7-aminocephalosporanic acid), one of Cepha antibacterial raw materials using a special enzyme (CX) and changed the production market trends to biocatalyst. We are not satisfied with this and we are researching to develop and optimize the direct fermentation method for economic microorganisms that exceeds our enzyme conversion technology.

The success of our new technology has the advantage for enzyme production, purification, the use of carrier and the reduction of immobilizing cost and is expected to contribute to the production of raw medicines, 7-ACA, intermediate 6-APA and Spinosad, an insecticide by means of the direct fermentation technology in the above.
Protein purification laboratory develop and produce
customizable resins for biologics and biosimilar.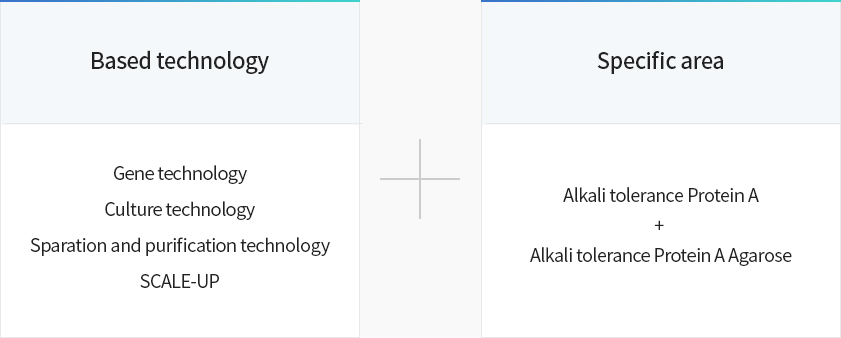 Amicogen Protein Purification Laboratory is developing a resin for protein purification and promoting the development of protein A resin, which is primarily used for antibody purification. Protein A resin has a selective binding capability that is specific for antibody and is a typical affinity resin indispensable for the preparation of second generation biopharmaceuticals such as biosimilars and affinity resin for antibody-new drugs.

Amicogen Protein Purification Laboratory has completed the development of protein A, protein G, protein L and protein A/G resins and has worked with foreign institutions to publish a competitive range of protein cleaning resins. We plan to expand the scope of this project by securing GMP and ISO certified manufacturing facilities for protein A resin that can be used in biopharmaceutical companies.